Swab sampling is very popular nowadays, especially in diagnosing COVID-19 using PCR. However, in fact, swab sampling is not only for COVID-19 cases, but also for various types of viruses and other microorganisms in various locations, for example from the oral cavity, nasal cavity and even anus.
Sampling is a laboratory pre-analytic stage which can statistically contribute to the error in the results by 60%. Thus, the pre-analytic stage including the selection of the type of swab and the method of sampling by trained health personnel must meet the criteria standardized by the competent health institution. This includes when this stage requires the expertise of health workers to ensure there is no contamination from the swab sample. After swab sampling, the sample will be placed on Viral Transport Media (VTM).
This VTM is another important second medium after the swab material in maintaining sample stability and avoiding contamination. Based on the recommendations of the CDC, the composition of VTM is recommended to contain virus isolation media Hanks Balanced Salt Solution (HBSS) or Fetal Bovine Serum (FBS), antibiotics, and anti-fungi, all of which play a role in maintaining virus stability and preventing virus contamination with other microorganisms such as bacteria and fungi. One product brand that complies with the above recommendations is the ENCODE® Multipurpose Viral Sampling System.
ENCODE® Multipurpose Viral Sampling System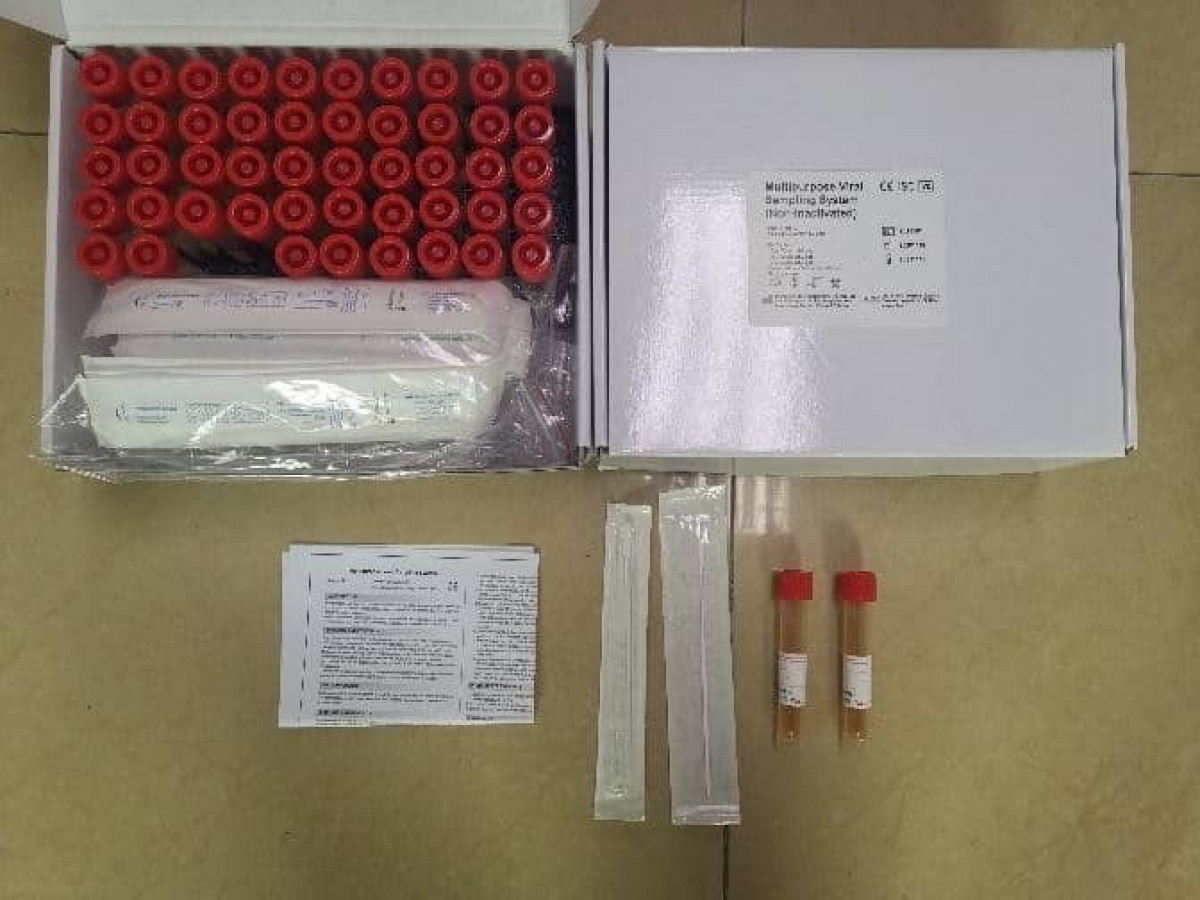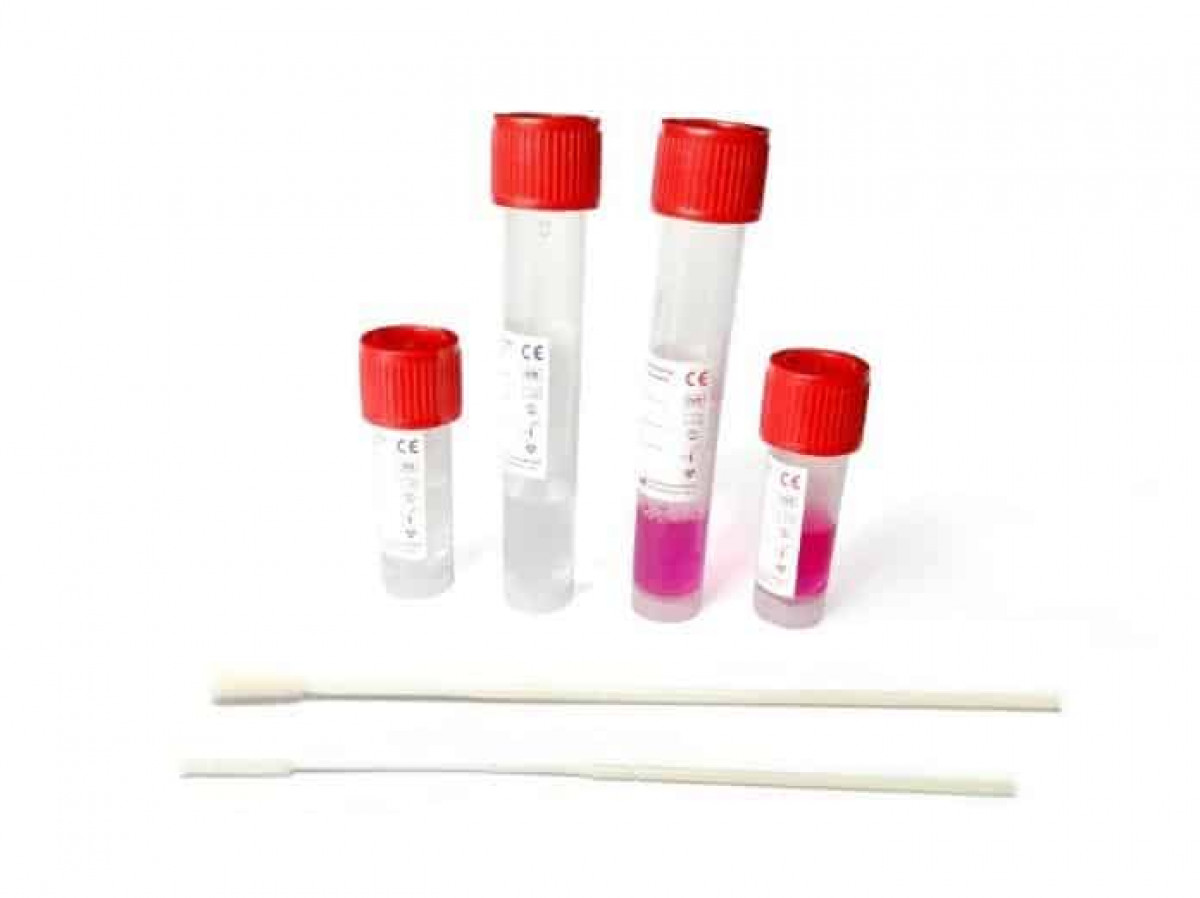 ENCODE® Multipurpose Viral Sampling System is a multifunctional product because it can be used for the isolation of various types of microorganisms such as viruses, chlamydia, mycoplasma, and ureaplasma.
ENCODE® Multipurpose Sampling System consists of VTM tubes available in 10 ml and 5 ml tubes, which contain inactivated and non-inactivated isolation media, equipped with nasopharyngeal and oropharyngeal swabs. Each box of ENCODE® Multipurpose Viral Sampling System contains:
50 VTM tubes (according to the desired size option).

50 nasopharyngeal swabs.

50 swabs.
What are the Features and Benefits of the ENCODE® Multipurpose Viral Sampling System?
Features
The sizes of the VTM tubes are 5 ml and 10 ml.

For non-inactivated VTM types Contains Hanks and BSA solutions according to WHO recommendations.

Each type of VTM is equipped with 2 types of swabs (oropharynx and nasopharynx).

Non-inactivated VTM types contain antibiotics and antimycotics according to WHO recommendations.

Products can be used to isolate various types of viruses.

For non-inactivated VTM types, the size of 10 ml and 2 types of swabs have CE certification and have an AKL permit 10302120566.
Benefits
There are 2 choices of VTM tube sizes, where 10 ml more is needed in sampling for the COVID-19, Influenza, Avian Influenza, HFM, Leprosy and so on.

Maintain virus activity in a wide temperature range, reduce the likelihood of virus decomposition, and increase the likelihood of isolation of a more specific virus.

Provide freedom for health workers and laboratories to choose the location for sampling, and adjust the needs in the field.

Inhibits the growth of bacteria and yeast as contaminants so as to maintain the stability of virus storage.

Versatility for laboratories is not only related to the COVID-19 pandemic.

Quality is guaranteed according to global recommendations and officially licensed for import and distribution in accordance with health regulations that have been established by the Indonesian Ministry of Health.
It is hoped that the ENCODE® Multipurpose Viral Sampling System product can be a solution for laboratories that really pay attention to the quality of the sampling results, especially in the conditions of the COVID-19 pandemic which requires accuracy and precision by minimizing pre-analytic errors in accordance with applicable medical equipment standards and recommended by experts.
Reference:
CDC.

Corona Virus.

Instruction for Use ENCODE® Multipurpose Viral Sampling System. 2020 by Zhuhai ENCODE® Medical Engineering Co., Ltd.